Douglas R. Kennedy, B.A., D.C., Cert. Acupuncturist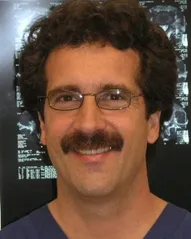 Dr. Douglas Kennedy had always had an intense fascination with the human body and wanted to help people in the medical field at a young age. However, after working for 3 years in a hospital, he soon realized that his passion had led him to study the alternative health fields of Acupuncture, Chiropractic and Mind-Body therapy. Suffering from constant neck pain and headaches, Dr. Kennedy was at a wedding when the bride noticed his stiff neck and asked him "what is wrong with your neck?" As he tells it, " I had never had anyone notice that subtle problem in me...how did she see it so easily? Turns out, she is a chiropractor, and was able to tune in to my problem easily. A quick series of spinal adjustments, and I felt like my whole Being was 'back online again.' " Next Stop: chiropractic medical Training!
He graduated with Honors from Western States Chiropractic College in 1988. After building a thriving practice in conjunction with the famous "An Hao" Clinic in Portland, OR, he and his wife decided to move back to beautiful, sunny Boulder CO to raise their family.
"Skiing, Hiking and Energy Medicine are all on my Favorites list," says Dr. Doug. "There isn't enough Sunshine in Portland!"

 Dr Kennedy and his family lead a very active lifestyle, trying to soak up as much sun and fresh air in Boulder CO and in the mountains.
Dr. Douglas Kennedy is a firm believer that The Mind-Body or Body-Mind is a powerful combination. Most of us use both, but when you bring them together in synchrony, amazing things can happen. Using acupuncture and the meridian system as a way of interfacing between the two, and with his acupuncture knowledge and skills, he is able to achieve a very high level of success.
He also is constantly learning innovative and cutting-edge techniques to help treat his patients and is believer that there is always more to learn as research and technology moves forward. Over the many years he has treated patients, Dr. Kennedy has developed an excellent reputation as a caring, and highly competent doctor.
---